Scaling Your Business Through IT Developments
One of the last projects completed by the SLS IT Services team was for a Hungarian client offering gardening services.
The project had several interesting technical challenges, such as the development of new items for an existing system. But what is particularly interesting is the way in which such a development can change the life of a company.
Our client used to work in a hybrid system with a mix of online and offline solutions, where gardeners received tasks in person, by phone or possibly by email. Administration was then done either in person or electronically. This made the workflow less traceable and generated extra costs for the company. The client wanted to change this situation and move communication with its partners to the online space.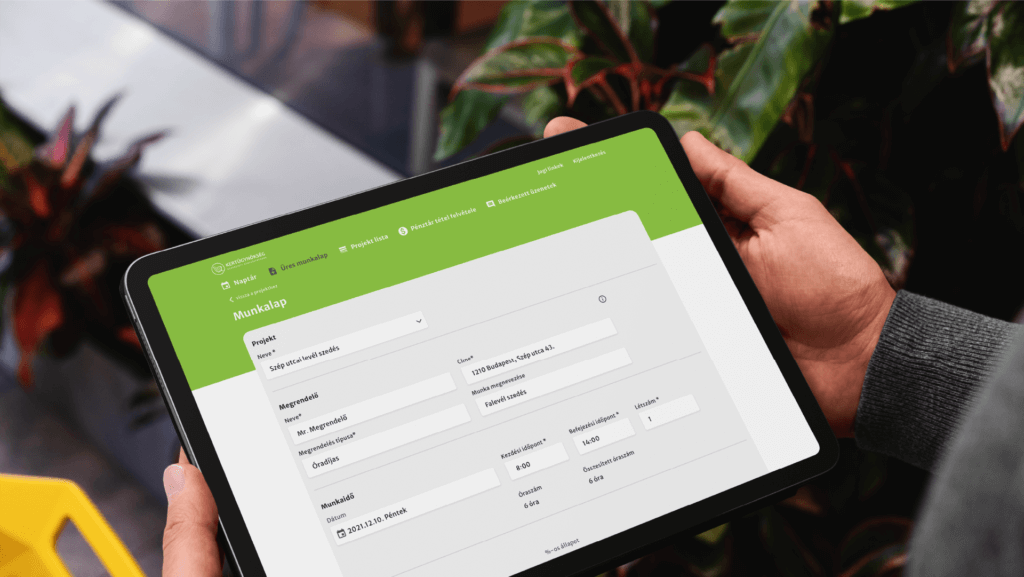 Besides the above the motivation was to scale up the already successful business through improvements in the online space. This is a perfect example of combining proven expertise in a given area with IT solutions that can significantly change the internal processes of a company with a relatively small investment. In this case, the gardeners now have an interface that allows the company to keep track of the progress of any work and where obstacles have arisen. The administration of completed tasks in all directions is now also partly automated and simplified.
The beauty of the development is that once gardeners get used to the new interface, it can be further improved by monitoring the efficiency of the processes and the way they are used. This way, we can now not only improve the company's processes, but also make a difference to the lives of the people working with the company.
The SLS IT Services team handled the entire project management, design and IT development tasks.