New on Homeluxy.com: Gardening and Painting Services!
New services on Homeluxy.com: Now you can order gardening and painting services in Luxembourg from your mobile phone!
Since the 15th of March, we are offering more than just cleaning services on Homeluxy.com. Our agents will assess your home free of charge for gardening and painting services in the city of Luxembourg and its surrounding area, then provide you a quotation for the jobs that need to be carried out.
Homeluxy was founded by SLS Hungary in the Grand Duchy of Luxembourg in 2016 to help people with household chores in a fuss-free manner and at a reasonable price. Our agents now provide reliable cleaning assistance in several places across the whole country, achieving great customer satisfaction! Due to the particular weather conditions, we introduced window cleaning services in February 2019, which you can order without the other basic cleaning services.
And from now on, our agents can carry out not only cleaning tasks but gardening and painting works, too! The new services can be ordered as easily as the cleaning service:
visit Homeluxy.com,
choose the required service
provide some basic information.
The whole process takes no more than 3 minutes!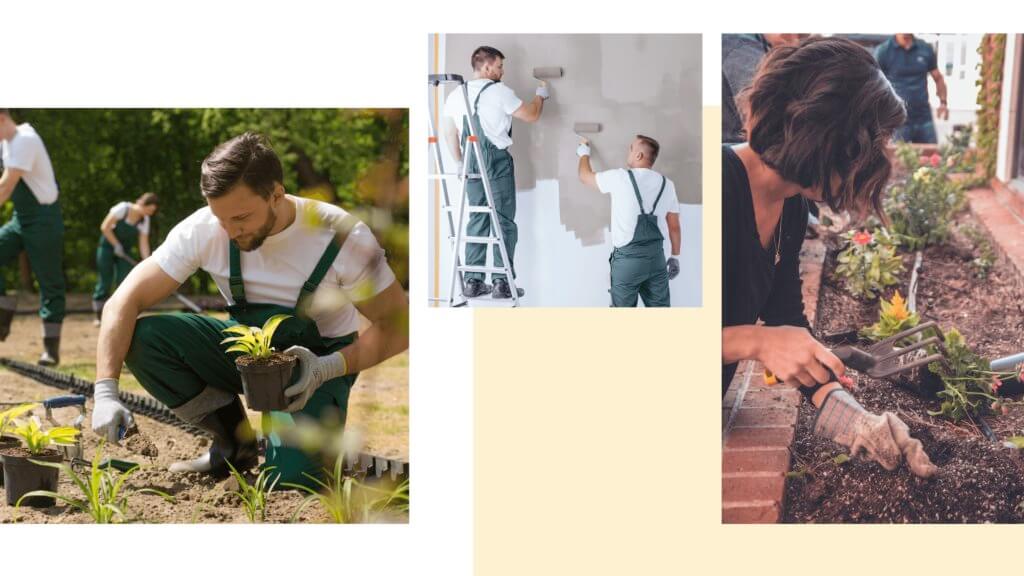 All our agents are insured, experienced, and reliable. And in case you are unhappy with the service, we may reimburse 100% of the service fee. Low prices, safety, timesaving, transparent payment and simplicity – Because life is too short not to choose the easiest way sometimes!