Homeluxy's New Home Organizing Service
Homeluxy is one of the highlights of our portfolio. We've been working for some time now on this innovative project that offers homeowners in Luxemburg a fast solution for their house in terms of cleaning, gardening, painting, and more recently, organizing. Homeluxy has a new service for people who want to reorganize their homes, declutter or move their items in order to optimize or repurpose their existing space. Find out more about it and its advantages!
By offering this service, Homeluxy has not only upgraded its portfolio but also managed to meet a need that is quite common nowadays among homeowners and tenants, given that so many people are working from home and they need to rethink their available space or for example to create an office area.
Homeluxy's organizing service comprises a wide array of different options. Their team is ready to help people organize their rooms, their closets, or pantry, declutter their home before moving out or starting refurbishing, clear their garage and get a wider storage area, optimize their kitchen in order to enjoy more space, and find handy objects easier.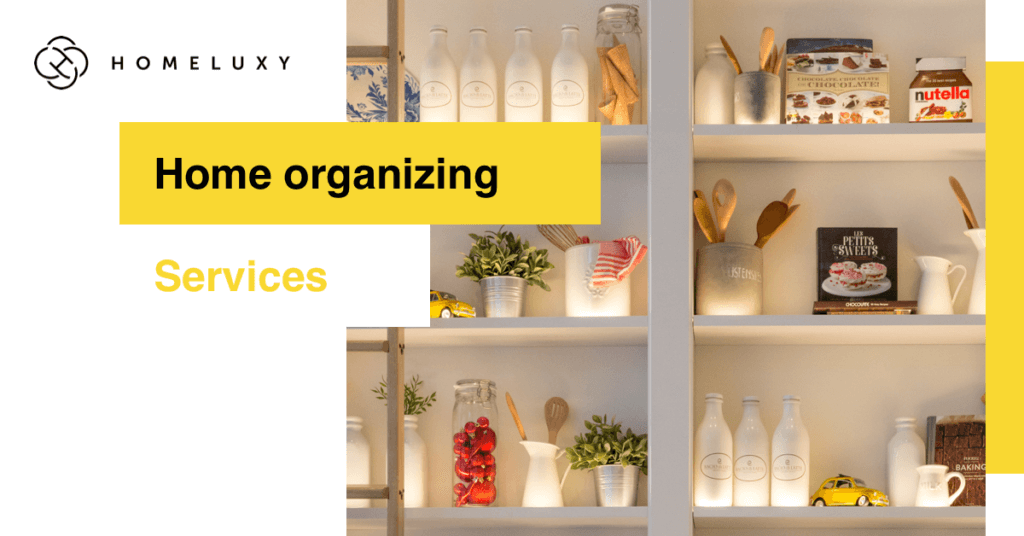 A personal shopper and home staging are also included in this new amenity. The first is ideal for busy people who don't have time to shop for gifts or personal items, while the latter can help anyone who's about to sell a house or needs to find renters and wants to make their property more appealing. 
The booking process requires only a couple of minutes and it involves entering your Zip code, choosing your desired service, and entering comments, if necessary. After the form is completed, Homeluxy's team will analyze the request and a representative will reach out to the customer shortly after to discuss more details, including the price estimate. 
Homeluxy is also engaged in educating people on all sorts of home-related topics. For this reason, they've also set up a blog where you can learn lots of useful tips on how to clean, organize or optimize your home. As for us, stay connected, as we'll soon be back with more updates on our work or interesting industry topics.