Homeluxy Is Expanding Its Media Coverage
Homeluxy is one of the services we are more than proud to have developed. Through the website, you can book cleaning, gardening, painting and home organising services. Their highly intuitive interface and the possibility to customize their service according to your needs have turned Homeluxy into one of the most appreciated providers in Luxembourg.
Today, Homeluxy is gaining more attention as it is constantly boosting its presence in the media. Here are two of the most recent media appearances of Homeluxy.
Lux Post
This is a popular magazine distributed across Luxemburg in approximately 140 000 copies. Homeluxy has recently been featured here, which marks a great step forward in the company's promotional endeavours. Up to now, Homeluxy's services have mainly been promoted in the online environment.
Homeluxy's advertorial featured in Lux Post comprises the essence of this service.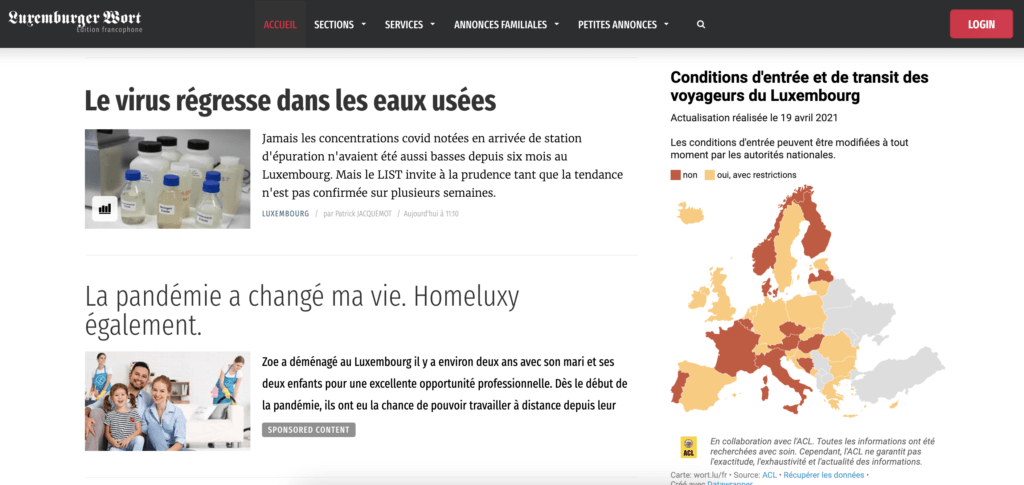 Wort.lu
Wort.lu is the most popular online newspapers in Luxemburg. It is available both in German and French. Homeluxy was featured here with a testimonial-article. On this occasion, Homeluxy was presented through Zoe's voice. To learn more about Zoe's story and how our product changed her life and helped her overcome a critical moment, we recommend you go to the source and read the entire article.
We're happy to be sharing this type of good news with you. Stay tuned for more updates!