Askato
Askato is a project we take great pride in. This unique business drew our interest from day one and we did our best to provide it with the most innovative IT developments that now help it function seamlessly. SLS was involved in all the IT-related aspects that now enable Askato, but it also helped the business develop and grow its client base through the use of another one of our products, Multichat.
What Is Askato?
This business allowed us to showcase the knowledge and skills we consolidated in one of our main specialties – live streaming services. Askato relies on live streaming technology to help people reach out to naturally gifted and highly experienced advisors who can provide them spiritual healing and invaluable personalized advice.
To make this possible, SLS has designed a highly intuitive platform where users can simply access advisors' profiles to find out more about their abilities, approach, and experience. Furthermore, each profile is accompanied by the specialist's photo, their age, location, and the languages they speak. All these help users gain a quick understanding of what each advisor can offer and choose the profile they like best and consider more suitable for their needs.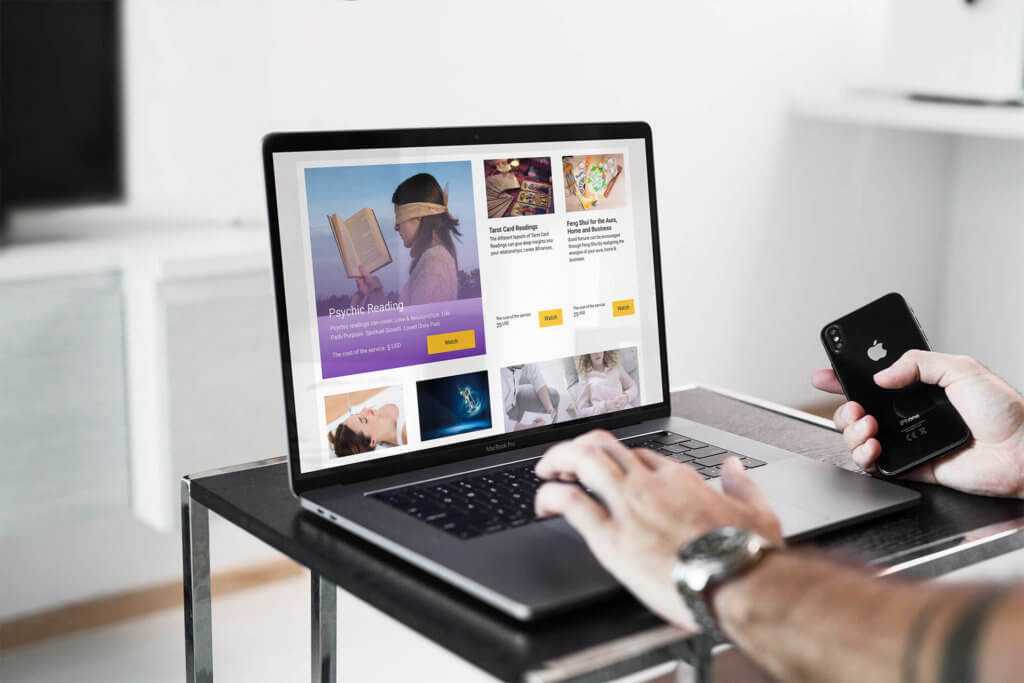 This platform offers a complex range of services that aim to help any individual overcome emotional obstacles, deal better with heartache or sorrow, get hints on what the future has in store, or strive to clean their aura and let go of negative thoughts. Some of the most popular services you can benefit from with Askato are:
Tarot
Aura cleansing
Spiritual guiding
Clairvoyance
Affirmations
Dream Exploration
Astrology
This platform gathers a large number of mediums, empaths, clairvoyants, shamans, physics, spiritual healers who specialize in diverse counselling topics including career, family or friends' problems, love relationships, and breakups, concerns related to financial prosperity.
Askato is available in several languages including English, French, German and Russian.
How Does It Work?
If you are at a crossroads and you need help, you can access this website and talk to a healer who has helped other people in your situation. This service is very easy to use. You have to register on the website, purchase credits, and then start the live consultation session with the expert of your choice.
Psychics are available every day between 8am – 2pm Pacific Time zone. Once you access the platform, you can instantly see who is online as the status is displayed next to their name. To get in touch with them, you can send a message. Moreover, there is a feature that allows you to get a notification once the advisor is ready to talk to you.
Askato also has a customer support center, and you can get in touch with the people behind the project by emailing them.
On the other hand, if you are an advisor who is looking forward to working with more people, you can register here and start offering your services online, from the comfort of your home. As an expert, you will benefit from support, get paid every two weeks, earn bonuses, and be able to practice as much as you want, when you want to.